# Well Browser
The well browser app allows users to explore wells through an interactive map. From the map, wells can be selected and quickly added to a group. The well browser can be launched from the app library or pinned to the petron tool bar for quick access.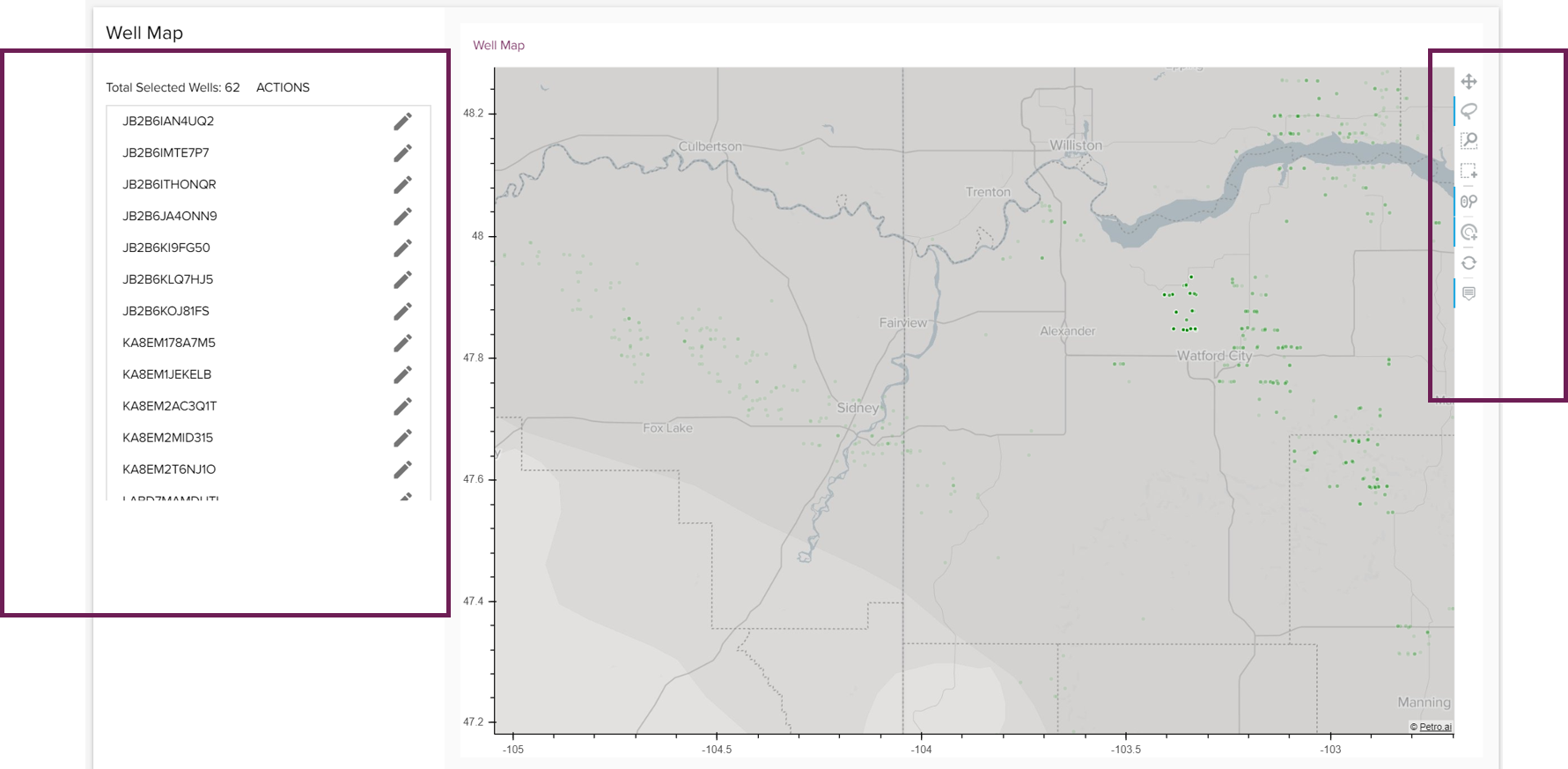 # Layout and Controls
The well map occupies the center of the screen and shows all the well locations that have been loaded into Petro.ai. To the left of the map is a list of wells that populates based on the users selection. Clicking the pencil icon next to any of these items will open the Action window for the well. Alternatively, the Action button above the list opens the actions dialog for all the wells selected. From here, the selected wells can be quickly added to an existing group, or used to create a new group.
The map controls are available just to the right of the map window. The controls are as follows from top to bottom:
Pan - click and move around the map
Lasso select - lasso a group of wells to select them
Box zoom - select a rectangular area on the map to zoom into
Box select - select a group of wells inside a rectangle
Wheel zoom - use a mouse wheel to zoom in/out
Tap - select a single well
Reset - unselect all wells and return to default zoom level
Hover - turn on/off the tool tip of the cursor